Back To Our Services
We have always been a top provider of efficient garage door services, but we also deliver quality gate repair works. From installation, fixes and maintenance, we are proudly serving the area knowing that we have the expertise and the right technology to render topnotch work. We do not just invest on training and experience for outstanding workmanship, we also do our best to offer unmatched customer service as we commit ourselves to every project, big or small. Residential and commercial clients alike are welcome to call us and entrust their gates to us.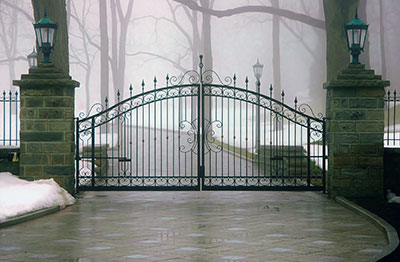 Residential gate repair services
Homeowners in the area have always trusted our company. Our passion is to see that all properties have a safe, secure and fully functioning garage doors and gates. Whether you are currently having your home constructed or remodeled, "Garage Door Repair Hermosa Beach" has a complete line of products and services for you. We have high quality gates, openers and parts. These can definitely improve your home's curb appeal and increase its value, making every investment well worth it. In case the opener, access system or the gate itself is in trouble, we can immediately respond to fix the issue and get it back to normal.
Commercial services
We also specialize in commercial gate repair. Our technicians are trained to treat any kind of problem efficiently. Once you entrust a work to us, you can expect professional quality of work that cares for you. We will recommend the best solution when it comes to major repair and installation, with thought on your budget considerations. We service automatic and electric gates, access control systems, gate openers and other gate accessories and systems. We work by always keeping in mind that your security is at stake, so we can never be complacent and just settle for anything less.
Gate automation
Modern times call for automation. People aim to make things easier and more convenient. If there are automatic garage doors to conveniently park vehicles, there should also be automated gates for effortless entry. However, security should be a priority. With years of experience in the garage door industry, Garage Door Repair Hermosa Beach has the right specialists on gates and the devices that automate them as well. We proudly say that we can install gate operators, and provide assistance when something goes wrong with the hinges, tracks, opener and the other parts. Whether you need help with your driveway or main entry gate, we can be there to assist you at the best possible time.
Our mission is to make every property in the community built with durable and dependable gates and garage doors.
This is why we have devoted ourselves to understand different mechanisms behind simple and complex gate and garage operator systems. We would like to cover as much work and render same day service as much as possible. It is because we know how important these doors are for your day-to-day activities. More importantly, we know that broken gates and garage doors can compromise your safety and security. These are our driving force behind working professionally and using only top-rated parts, tools and products. Contact us anytime, and we will be happy to assist you.
Back To Our Services